07Gegužė9:0016:30Online Training: Root Cause Analysis9:00 - 16:30 Nuotolinis renginys - Zoom platformaRenginiai:Mokymai
Laikas / Time

(Penktadienis) 9:00 - 16:30
Vieta / Location

Nuotolinis renginys - Zoom platforma
Nuotolinis renginys - Zoom platforma
Apie renginį / About Event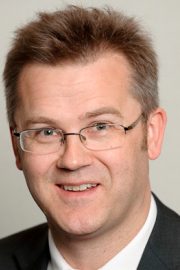 James Paterson
James is the former CAE of AstraZeneca. He delivers training for over 14 of the IIA Institutes in Europe. He also helps clients prepare for external quality assessments. He has presented at 3 international IIA conferences. He is the author of the book "Lean Auditing", published in 2015 which looks at lean and agile ways of working, whilst still complying with IIA standards.
We are pleased to have James Paterson, MM, CIA presenting a one-day webinar on Root Cause Analysis.
The training will cover:
• Understand the real reasons for audit issues, not just the symptoms and recognise that there is no such thing as "one root cause"
• Understand how to use a range of key Root cause analysis techniques – 5 whys, Fishbone, the Logic tree and Bowtie
• Propose remediation that is likely to provide sustainable long-term improvements to governance, risk and compliance
• Get a clearer sense of how audit methodology can be improved in order to deliver more robust and consistent root cause analysis, and recognise these enhancements will not purely arise in assignment execution, but also in assignment planning
• Support writing shorter and more impactful reports – better root cause analysis is likely to reduce the number of findings in an audit report
• Understand various IIA guidance on Root cause analysis (which James contributed to)
• Four key RCA techniques and how they complement one another
• Multiple case studies
• Learn the latest on Root cause categories and how these can be used to better analyse audit trends – learn how many "common categories" are flawed and also understand how root cause themes often operate in pairs or trios (not purely on their own)
• Practical action steps
• Including leveraging Root cause analysis for assignment planning and reporting
Root Cause Analysis (RCA)
This workshop is for experienced internal audit staff, managers and HIAs who want to look at best practices around analysing the root causes of their audit findings. Associated with this is the question of how to analyse themes from audit assignments in order to reveal key underlying problems in governance, risk and compliance that may need senior management or board attention.
Who should attend?
Experienced auditors, audit managers and heads of internal audit.
Session Timings
The course will start at 9.00am with breaks as follows:
Session 1 – 09.00 to 10.30
Break
Session 2 – 10.45 to 12.15
Lunch
Session 3 – 13.15 to 14.45
Break
Session 4 – 15.00 to 16.30
Online event: ZOOM platform will be used for the training.
CPE: You will be granted with certificate of 7,2 CPE.
Pricing:
Registration will be active till April 15, 2021.
Contact person: Gintare / 8-685-28146 or mokymai@vaa.lt