06Gegužė9:0016:30Online Training: Lean & Agile Auditing9:00 - 16:30 Nuotolinis renginys - Zoom platformaRenginiai:Mokymai
Laikas / Time

(Ketvirtadienis) 9:00 - 16:30
Vieta / Location

Nuotolinis renginys - Zoom platforma
Nuotolinis renginys - Zoom platforma
Apie renginį / About Event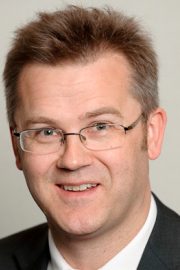 James Paterson
James is the former CAE of AstraZeneca. He delivers training for over 14 of the IIA Institutes in Europe. He also helps clients prepare for external quality assessments. He has presented at 3 international IIA conferences. He is the author of the book "Lean Auditing", published in 2015 which looks at lean and agile ways of working, whilst still complying with IIA standards.
We are pleased to have James Paterson, MM, CIA presenting a one-day webinar on Lean and Agile internal auditing. The webinar provides some practical steps to add value and drive efficiency, based on a longer 2-day training workshop.
Lean auditing refers to the use of 'lean' principles, first developed in production lines, to drive value in audit work and improve efficiency and productivity. Principles include: "listening to the voice of the customer", doing things "right first time" and "just in time" and driving "flow". Agile examines techniques developed in the software sector that are similar, but slightly different from lean, notably delivering a "minimum viable product" to time and using "sprints" and "scrums" to drive pace and engage stakeholders. Most important the webinar aims to see these techniques alongside compliance with IIA standards, not something separate.
The training will cover:
• Understand the fundamentals of lean, lean six sigma and agile including the key similarities and differences.
• Looking at who are key customers of internal audit, what adds value and what doesn't.
• How to develop an audit plan on the issues that matter
• Improve assignment planning
• Drive "flow" through the assignment process and making progress in prioritised bite sized chunks, with a keen sense of the 80/20 rule and knowing when to stop
• Be clear about root cause analysis and how this can speed up assignments
• Be clear how reporting and action planning might be improved with "flash reports"
• Understand the measures that drive lean/agile ways of working, but also ensure compliance with IIA standards
• Benchmark your current level of efficiency and effectiveness
• Gain some practical insights around where to start first
Who should attend?
Heads of internal audit, internal audit managers and experienced audit staff.
Session Timings
The course will start at 9.00am with breaks as follows:
Session 1 – 09.00 to 10.30
Break
Session 2 – 10.45 to 12.15
Lunch
Session 3 – 13.15 to 14.45
Break
Session 4 – 15.00 to 16.30
Online event: ZOOM platform will be used for the webinar.
CPE: You will be granted with certificate of 7,2 CPE.
Pricing:
Registration will be active till April 15, 2021.
Contact person: Gintare / 8-685-28146 or mokymai@vaa.lt