Tarptautinė vidaus auditorių asociacijos konferencija / International Conference of The Institute of Internal Auditors Lithuania
admin
Tarptautinė vidaus auditorių asociacijos konferencija / International Conference of The Institute of Internal Auditors Lithuania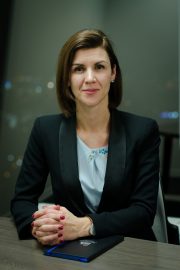 "Konferencijos atidarymas"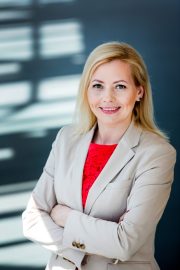 "Tvarios organizacijos vertybės"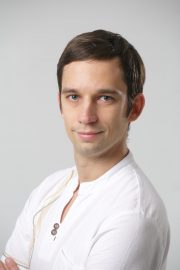 "Žmogus prieš mašiną: kaip audituoti robotus"
Skaitmenizacija jau čia: tu arba esi tas, kuris automatizuoja arba tas, kurį automatizuoja. Kaip vidaus auditui neatsilikti nuo besikeičiančių žaidimo taisyklių? Kaip audituoti robotizuotus procesus?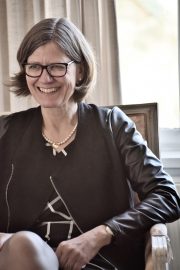 "AUDITŲ PLANAVIMAS JUDRIUOJU (AGILE) BŪDU"
Kai kurie su vidaus auditu susiję svarbūs klausimai turi turėti aiškius atsakymus: ar vidaus audito funkcija pasiruošusi ateičiai? Ar mes žinome kokie yra mūsų svarbiausių suinteresuotųjų šalių, įskaitant reguliuojančiasias institucijas, lūkesčiai? Jeigu darome prielaidą, kad žinome – ar galime greitai ir tinkamai reaguoti į šiuos lūkesčius?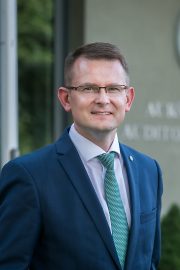 "AUDITORIUI REIKIA POZITYVAUS POŽIŪRIO Į GYVENIMĄ"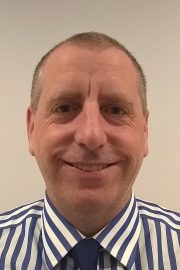 "KAIP PRARASTI 2,6 MLN. SVARŲ IR BŪTI PAAUKŠTINTAM"
Prieš kelerius metus Guernsey valstijos netyčia tapo 2,6 mln. svarų sukčiavimo auka. Savo informatyviu ir įdomiu pristatymu John paaiškins kontekstą – kas nutiko, ko iš šios istorijos galime pasimokyti mes, vidaus auditoriai, ir, bene svarbiausia – kaip, net susidarius tokiai siaubingai situacijai, būti paaukštintam pareigose!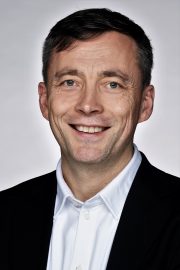 "NĖRA SIDABRINĖS KULKOS AUDITUOJANT KIBERNETINĘ SAUGĄ"
Pranešėjas pasidalins praktine informacija, kuri gali padėti tiek auditoriams, dar tik planuojantiems žengti į kibernetinės saugos patikrinimo sritį, tiek ir jau patyrusiems IT auditoriams. Įsidėmėkite – nėra sidabrinės kulkos audituojant šią sritį, tačiau yra daug geros medžiagos, kuri gali pagelbėti.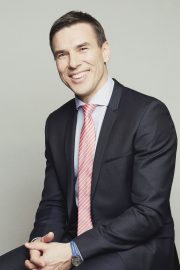 "
Ką reikia žinoti apie organizacinius pokyčius?

"
Žodis "pokytis" yra kone kasdien girdimas ir įprastas ausiai. Ar mes jį girdime protu ir širdimi? Ar esame pokyčiams pasiruošę, o dar daugiau – ar esame pasiruošę juos inicijuoti ir sėkmingai įgyvendinti? Šis pranešimas apie tai, ką kiekvienas vadovas ir darbuotojas privalo žinoti apie pokyčius, kad būtų sėkmingas, pasitikintis savimi ir nebijantis "išeiti iš komforto zonos".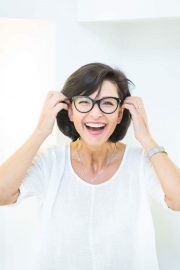 Doc. Adrija Čepaitė - Palšauskienė
"KODĖL TAIP SUNKU SUSIKALBĖTI VIRTUALIOS REALYBĖS LAIKAIS?"
Konferencijos tąsa – 2019 m. balandžio 12 d. organizuojami mokymai (anglų k.) "Root cause analysis for internal auditors", kuriuos ves konferencijos svečias, vidaus audito ir užtikrinimo paslaugų specialistas, profesionalus lektorius John Chesshire (Didžioji Britanija). Daugiau informacijos apie mokymus ČIA. Dėmesio! Abi mokymų grupės – balandžio 10 d. ir 12 d. – jau suformuotos ir registracija į jas sustabdyta. Jeigu norėtumėte dalyvauti mokymuose, parašykite žemiau nurodytais kontaktais – jeigu atsilaisvins vieta mokymuose, mes Jus informuosime.
Kainos VAA nariams:
Konferencija – 230 Eur
Konferencija+mokymai – 410 EUR
Mokymai – 250 EUR
Ne VAA nariams:
Konferencija – 280 Eur
Konferencija+mokymai – 510 EUR
Mokymai – 300 EUR
Taikoma 10 proc. nuolaida į konferenciją ir mokymus užsiregistravusiems 2 ir daugiau dalyvių iš vienos organizacijos. Taip pat 10 proc. nuolaida taikoma Vidaus auditorių asociacijos partneriams (komentarų lauke prašome įrašyti, kuriai organizacijai priklausote). Dalyvio keitimo, dalyvavimo atšaukimo ir pinigų grąžinimo taisyklės.
Už dalyvavimą konferencijoje suteikiami 7 CPE.
Konferencijos metu bus sinchroninis vertimas.
Į kilusius klausimus Jums atsakys Agnė Dapkuvienė (agne.dapkuviene@vaa.lt) arba Erika Strazdienė (erika.strazdiene@vaa.lt).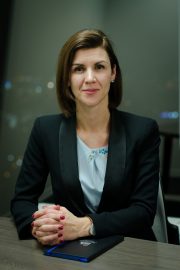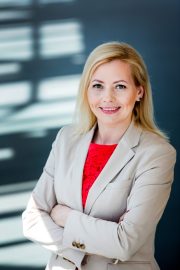 "Values of a sustainable organization"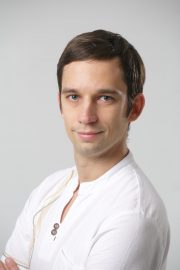 "Man Against Machine: Auditing Robots"
Digitalization is here to stay: you either are the one who automates or the one being automated. How can internal audit keep up with the changing rules of the game? How to audit Robotic Process Automation?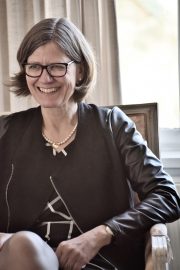 "AUDIT PLANNING PROCESS IN AGILE WAY"
Many important questions related to internal auditing needs to have come clear answers: Are the internal audit functions ready for the future? Are we aware of the expectations from our primary stakeholders, including the regulators? Assuming that we are aware – are we then able to respond appropriately and quickly in an agile way to accommodate those expectations?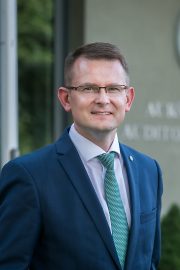 "AN AUDITOR NEEDS A POSITIVE APPROACH TO LIFE"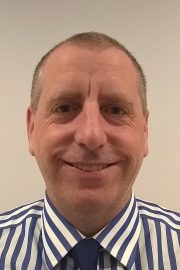 "HOW TO LOSE £2.6M AND GET PROMOTED (BASED ON REAL FRAUD CASE)"
A few years ago the States of Guernsey was the unwitting victim of a £2.6m fraud. In an informative and (hopefully) amusing talk, John will explain the context, what happened, what the lessons are for us as internal auditors and – perhaps most importantly – how to get promoted, even though this terrible situation occurred!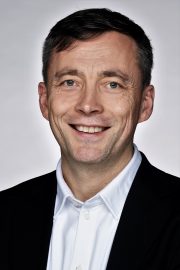 "AUDITING CYBERSECURITY – NO SILVER BULLET"
Gaute is going to share some practical hands on experience that can help both auditors who want to start looking into the cybersecurity area as well as those who are seasoned IT auditors. But keep in mind, there are no silver bullets to auditing this area but we do have a lot of good material to choose from.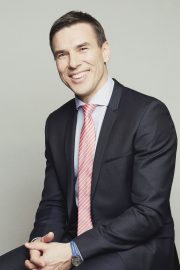 "
What should we know about organizational changes?

"
The word "changes" is mentioned almost every day and is very common to us. Do we hear it with mind and heart? Are we ready for the changes and moreover – are we ready to initiate them as well as successfully implement? This presentation is of what every manager and employee should know about changes to be successful, self-confident and not afraid to leave his comfort zone.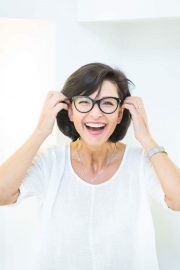 Doc. Adrija Čepaitė - Palšauskienė
"WHY IS IT SO  DIFFICULT TO COMMUNICATE IN TIMES OF VIRTUAL REALITY"
Conference continues with training "Root cause analyses for internal auditors" on April 12, 2019 and will be held by conference guest internal audit and assurance service specialist John Chesshire (Great Britain). More information about training HERE.  Note! Groups for the training sessions on April 10 and 12, 2019 are now completed and the registration stopped. If you would like to participate in the training, please contact us (agne.dapkuviene@vaa.lt) and we will inform you if/when any seat at the training becomes available.
We invite you to register to the conference for lower prices until February 1st, 2019.
Registration fee for IIA members:
Conference – 180 EUR (later 230 EUR)
Conference + Training – 310 EUR (later 410 EUR)
Training – 200 EUR (later 250 EUR)
Registration fee for non-members of IIA:
Conference – 230 EUR (later 280 EUR)
Conference + Training – 410 EUR (later 510 EUR)
Training – 250 EUR (later 300 EUR)
10% discount is applied to conference and training fees when registering 2 and more participants from one organization.
Additional 10% discount is applied to partners.
Conference participants will earn 7 CPE.
If you have any questions, please contact Agnė Dapkuvienė (agne.dapkuviene@vaa.lt) or Erika Strazdienė (erika.strazdiene@vaa.lt).