Mokymai "Root cause analysis for internal auditors" (English language)
admin
Mokymai "Root cause analysis for internal auditors" (English language)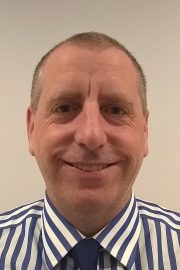 "Root Cause Analysis for Internal Auditors"
Course objective
As internal auditors we can use root cause analysis to obtain clear insight on the real, underlying causes of governance, risk management and control failures. Developing a clear understanding of what has gone wrong can lead us to create and propose robust solutions to avoid similar incidents happening again. This course will equip you with the skills and confidence to conduct your own professional root cause analyses as well as providing an informative overview of this fascinating subject.
Who should attend?
Heads of internal audit, internal audit managers, senior internal auditors and internal auditors involved in planning and providing assurance on governance, risk management and control. It is particularly relevant for those wanting to add greater value and deliver enhanced insight through their testing and assurance engagements.
Course description
This course will take you through the following learning steps:
What is root cause analysis?
What are the benefits?
The theory of root cause analysis
Internal audit testing and evaluation – how to make root cause analysis effective
An overview of different root cause analysis techniques
How to achieve success with root cause analysis
Pitfalls to avoid in practice
The course includes facilitator input, short practical discussions and a number of task-based exercises (covering root cause analysis techniques) to reinforce the methods you have learned and build upon existing knowledge.
Mokymai vyks anglų kalba / The course will be in English.
Note!  Groups for the training sessions on April 10 and 12, 2019 are now completed and the registration stopped. If you would like to participate in the training, please contact us (agne.dapkuviene@vaa.lt) and we will inform you if/when any seat at the training becomes available.
7 CPE is awarded for participation in this course.
If you have any questions, please contact Erika Strazdienė (erika.strazdiene@vaa.lt).
[tek_pricing pricing_title="Conference" pricing_price="180 / € 230″ pricing_time="members / non members" pricing_currency="currency-euro" pricing_currency_position="currency-position-left" pricing_icon_type="icon_browser" pricing_option="%5B%5D" pricing_scheme="DetailedStyle" highlight_plan="" css_animation="no_animation" pricing_option1_value="Marketing strategy" pricing_option2_value="Competitive analysis" pricing_option3_value="Social media audit" pricing_option4_value="Monthly management" pricing_option5_value="Monthly reporting" icon_type="icon_browser" pricing_other_text="Basic solution" list_title="Standard pack" icon_iconsmind="iconsmind-Teacher"]
[tek_pricing pricing_title="Conference and course" pricing_price="310 / € 410″ pricing_time="members / non members" pricing_currency="currency-euro" pricing_currency_position="currency-position-left" pricing_icon_type="icon_browser" pricing_option="%5B%5D" pricing_scheme="DetailedStyle" highlight_plan="active" css_animation="no_animation" pricing_option1_value="Marketing strategy" pricing_option2_value="Competitive analysis" pricing_option3_value="Social media audit" pricing_option4_value="Monthly management" pricing_option5_value="Monthly reporting" icon_type="icon_browser" pricing_other_text="Advanced platform" list_title="Business pack" icon_iconsmind="iconsmind-Affiliate"]
[tek_pricing pricing_title="Course" pricing_price="200 / € 250″ pricing_time="members / non members" pricing_currency="currency-euro" pricing_currency_position="currency-position-left" pricing_icon_type="icon_browser" pricing_option="%5B%5D" pricing_scheme="DetailedStyle" highlight_plan="" css_animation="no_animation" pricing_option1_value="Marketing strategy" pricing_option2_value="Competitive analysis" pricing_option3_value="Social media audit" pricing_option4_value="Monthly management" pricing_option5_value="Monthly reporting" icon_type="icon_browser" pricing_other_text="Customizable platform" list_title="Premium pack" icon_iconsmind="iconsmind-Conference"]