27Spalis9:0012:30Training: "Strategic Risks - Classification, Monitoring and Reporting"9:00 - 12:30 Nuotolinis renginys - Zoom platformaRenginiai:Mokymai
Laikas / Time

(Trečiadienis) 9:00 - 12:30
Vieta / Location

Nuotolinis renginys - Zoom platforma
Nuotolinis renginys - Zoom platforma
Apie renginį / About Event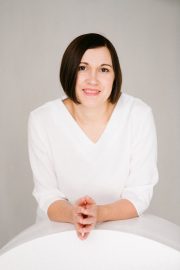 "Strategic Risks – Classification, Monitoring and Reporting"
About the speaker:
Zinaida Tsukrejeva is a Head of Risk Management in Baltics for Ergo Insurance companies. Zinaida started her carrier in risk management more than 10 years ago working in management consulting at KPMG Baltics. She advised various clients in private and public sectors on developing and implementing enterprise and project risk management frameworks.
Course description
The workshop will take you through the following learning steps:
Definition and examples of the strategic risks
Importance of the strategic risks for company development
Analyzing and assessment approaches
Oversight of the strategic risks and reporting-lines
Integration of the strategic risks into day-to-day operations
Who should attend?
C-suite executives, internal auditors, risk managers, strategy and development managers
What will I learn?
Understand the foundations of strategic risks and their influence on company development
Make a difference between strategic risks and other enterprise level risks
Learn how to prioritize risk areas and set a focus on something that is important for my company
Learn the relevance of the accountability while oversight the strategic risks
Understand how to strategic risk management links to regular risk management practice
Learn from others' experience
The workshop includes practical discussions, knowledge and experience sharing tasks to reinforce the information you have learned.
The workshop is held in English.
Price
80 euro for IIA Lithuania member / 130 euro not for member
3,5 CPE is awarded for participation in courses
Please contact us (erika.strazdiene@vaa.lt) if you have any questions.