10Spalis9:0016:45Mokymai / Training "Assurance mapping " (English language)9:00 - 16:45 Holiday Inn Vilnius Hotel, Šeimyniškių 1 srt., VilniusRenginiai:Mokymai
Laikas / Time

(Ketvirtadienis) 9:00 - 16:45
Vieta / Location

Holiday Inn Vilnius Hotel

Šeimyniškių 1 srt., Vilnius
Apie renginį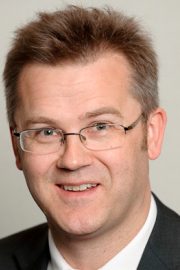 James Paterson
Founder of Risk & Assurance insights
About the speaker
Since 2010, James Paterson has built his reputation (alongside his associates) as an outstanding provider of audit training and development workshops, being chosen to lead training for numerous IIA organisations in Europe including the IIA Belgium, IIA UK, IIA Norway, IIA Sweden and IIA Switzerland. Tailored consulting on governance, risk, control and compliance is also provided for clients in the UK, Europe and beyond. James is the author of the book 'Lean auditing' and also coaches a number of heads of internal audit on best practices, influencing and political savvy. Click here for more information  https://www.riskai.co.uk/about-us/.
Assurance mapping and co-ordination
Background
The 2017 IIA IPPF standard 2050 says that internal audit must co-ordinate and consider relying on other assurance providers. This guidance is supplemented by guidance on Assurance maps can be used to identify gaps and overlaps in relation to assurances over key risks. The new IIA standard also demands that internal audit develop a consistent process for the basis of relying on others. This is regularly an area identified as a gap in IIA external quality assessments.
At this point in time many organisations have not completed an assurance map, and many of those who have completed an assurance map speak of the difficulty of getting the right balance between rigour in the assurance map and keeping it simple and practical.
Based on years of experience as a CAE and then consulting and training on this topic, James C Paterson will help participants approach this important new area of practice with confidence. This course distils lessons learned over the past 10 years.
Course description
This course will take you through the following learning steps:
Assurance Mapping definition and examples
Accountability for key risks/compliance matters
Analyzing key risks and controls
Understanding root causes for assurance gaps
Feedback on risk calculation / incident reporting
Assurance frameworks – links with open audit points / incident reporting
Assurance on Projects
Assurance on 3rd party management
Assurance co-ordination
Measuring Assurance from others.
Who should attend?
Heads of internal audit, internal audit managers and anyone who's involved in assurance processes.
What will I learn?
Understand the foundations of an effective assurance maps and effective assurance co-ordination
Understand how to decide how much to rely on other assurances – including consultants, 2nd line functions (such as risk and compliance) and management – thinking how to define "reasonable assurance"
Learn how to prioritise risk areas to look at to avoid endless process mapping, also learn to be clear about the benefits that can be obtained from an assurance map
Understand the importance of roles and accountabilities in assurance and the use of key control objectives – also become clear about who should lead an assurance mapping exercise and how to set realistic expectations with stakeholders
understand the implications of a risk assurance approach for the audit planning process – including whether audit should audit known issues
learn how assurance thinking can help with lean and agile ways of assignment delivery
CPE competency
International professional practices framework
Governance, risk and control
Internal Audit Management
7 CPE is awarded for participation in this course
The training includes short practical discussions and a number of task-based exercises to reinforce the methods you have learned.
The course will be in English / Mokymai vyks anglų kalba.
Note!  Group for the training is now completed and the registration is stopped. If you would like to participate in the training, please contact us (erika.strazdiene@vaa.lt) and we will inform you if/when any seat at the training becomes available.