29BalandisVisą dieną30Lean & Agile fundamentals, Root cause analysis- Audit Masterclasses (2 days)(Visą dieną) RATONDA Centrum Hotels, A. Rotundo g. 1, VilniusRenginiai:Mokymai
Laikas / Time

Balandis 29 (Trečiadienis) - 30 (Ketvirtadienis)
Vieta / Location

RATONDA Centrum Hotels

A. Rotundo g. 1, Vilnius
RATONDA Centrum HotelsA. Rotundo g. 1, Vilnius
Apie renginį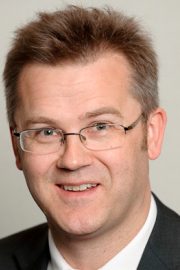 James Paterson
Founder of Risk & Assurance insights
"Lean & Agile fundamentals, Root cause analysis- Audit Masterclasses "
After his highly rated Assurance Mapping workshop in Vilnius in 2019 and his keynote presentation at the ECIIA conference in 2019, we are pleased to invite back James Paterson, Director of the training & consulting company Risk & Assurance Insights Ltd. and author of the book "Lean Auditing" (published by J Wiley).
James has developed two tailored 1-day courses for us sharing innovative ways of working that are about delivering more insight with less effort whilst being IIA compliant. James will be delivering both workshops at the IIA international conference in summer 2020 in Miami, so this is a very timely workshop to be sharing with you all this year.
More information about the speaker https://www.riskai.co.uk/about-us/.
Day 1 – Wednesday 29th April – Lean & Agile Auditing
Origins of Lean & agile
Key lean principles: including Gemba, Value Chain, Flow, Pull and Perfection. Understanding waste through Mura, Muri and Muda
Key lean techniques: including Kano, SIPOC, Kaizen, Adnon
Agile – Sprints, Scrums, Backlogs, Scrum-masters
Application to key stages of an audit
Scoping and adding value
Work programmes – ways to speed up their development
Sampling and data analytics – knowing when to stop
Findings that have impact – killer facts
Report writing
Key points for the audit methodology
Metrics to drive lean/agile assignments
Change management and ways of working moving to lean/agile
Day 2 – Thursday 30th April – Root cause analysis (RCA)
Differences between immediate, contributing and root causes
Different techniques for root cause analysis – their strengths and limitations – 5 whys, 5 whys 2 legs, Fishbone, Fault free
Why there is never one root cause for an issue
Key evidence needed to demonstrate root causes
The fishbone (Ishikawa) approach
Application of key techniques to real issues seen by the participants
The implications of RCA for assignment work programmes – so that key Root cause issues are identified quickly, and root cause analysis does not slow down the assignment
How RCA can support better thematic analysis for senior managers and the audit committee and also to inform audit plans and GRC improvements
Deciding how to implement RCA into current ways of working
The training includes short practical discussions and a number of task-based exercises to reinforce the methods you have learned.
Who should attend?
Heads of internal audit and internal auditors.
Price
One course – 220 euro for IIA Lithuania member / 270 euro not for member
Both courses – 400 euro for IIA Lithuania member / 450 euro not for member
It is highly recommended to attend both courses, but each course can be taken on its own if necessary.
The course will be in English / Mokymai vyks anglų kalba.
14 CPE is awarded for participation in courses (for two days)
The location of training will be specified later.
Please contact us (mokymai@vaa.lt) if you have any questions.